Carpet steam cleaning
, shampooing and dry compound carpet cleaning

in Colchester:
Nobody cleans carpets more thoroughly than us.


Using the industry's most advanced carpet steam cleaning system, equipment and solutions we are able to get up close and personal to stains and ground in dirt & grime.

Our powerful portable units enable us to get up close to the dirty carpets and provide us with unrivalled steam cleaning power and

deep-down suction to remove ground-in dirt, soiling, kill germs and viruses, remove stains and revive your carpet's appearance

.

Our carpet cleaning starts with us conducting a quick health and safety assesment of the working areas & confirmation of your package selection.




Please click HERE for prices.


We ask our clients to clear the carpets of any lose items but we don't expect large items such as:
wardrobes, beds, tables, cabinets, sofas or arm chairs to be moved
. Whenever possible we will move these items away, clean underneath-behind & replace them to their original position.


The cleaning begins with a good vacuuming of the entire area to be cleaned, followed by testing of your carpets colour fastness and any fitting faults.
Next we "spot" clean to concentrate on any visible spills, stains or marks on the carpet and pre-spray to break up dirt and any heavy soiling.
This is followed by a deep steam clean and extraction using our high powered, portable cleaning machines.

Using these machines we are able to clean in flats, bedrooms or anywhere above ground level without any loss of power-suction.

This is the best method of deep down carpet cleaning available.

Your carpets are cleaned by having steaming hot, carbonated water, emulsifying carpet cleaning detergents and micro spliters sprayed under pressure deep into the pile of the carpet.
Our machines then suck back the dirty water along with the dirt trapped from deep down within the carpeting.



We clean deep down until our tanks run-clean and we are sure we have removed any soiling and have extracted as much water trapped within the carpet fibers to reduce the drying time to a minimum.

Following the cleaning of the carpets we double check to ensure any marks, browning, spots or stains have been removed. We can't

guarantee

to remove all your spots or stains but we will remove most.



Once we have checked we have performed the highest standard of carpet cleaning possible, we will rake your carpets pile back into pristine condition and apply a fine mist of

bactericide and deodorising fragrance & Staingard.



For this method we require the customer supplies a constant supply of hot tap water & "normal" mains electricity 240volt.



Only after we are sure we have performed the best possible service and your satisfactory inspection we will present your certificate of cleaning and bill.



You can pay us by either cash, credit or debit card.
How often should you have your carpets cleaned?
The major carpet manufacturers recommend a professional cleaning every 12 to 18 months to maintain the appearance of your carpets.
We recommend an annual, professional steam cleaning of your carpets if you have small children, pets or if you suffer from allergies.
Should any member of your household have suffered with the Winter Flue Bug we recommend steam cleaning of all carpeting within the house. Noroviruses have been found to survive for up to 12 days on contaminated carpets (Public Health Agency of Canada). NHS Choices recommend steam cleaning for carpets to kill viruses and bacteria including the Winter Vomiting Bug.
Besides the health issues related to the need of carpet cleaning, there is also the aesthetic issue, your home is a reflection of your life and how you have chosen to live it.
Maintaining and making your carpet look good is always beneficial and positively affects your self-esteem and mood. It makes your house a pleasant place to relax, rest & have fun with your family, friends and guests.
We serve Colchester and ALL

: Essex CO (Colchester postcodes) including: Colchester, Brightlingsea, Clacton on Sea, Wivenhoe, Dedham, East Bergholt, West Bergholt, Alresford, Elsmstead Market, East Mersea, West Mersea, Manningtree, Mistley, Layer de a Hay, Fordham, Aldham, Great Horkesly, Great Bentley, Bures, Rowhedge, Manningtree, Tiptree, Harwich, Frinton-on-Sea and Walton on the Naze.
Please call

01206 521312

Mobile

07554126719

From 8am-8pm Daily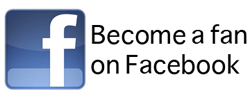 Colchester Carpet Cleaning The carpet cleaners in
Colchester
you can trust.
Colchester
Carpet Cleaning
. The carpet cleaners in
Colchester
you can trust.
Carpet cleaning Colchester. Carpet cleaning service in Colchester.
Colchester Carpet Cleaning The Colchester carpet cleaners. Carpet cleaners.
The Colchester carpet cleaners you can trust.
Carpet cleaning company Colchester. Carpet dyeing in Colchester
.
Carpet cleaning in Colchester,
Carpet cleaning in
Clacton,
Carpet cleaning in
Wivenhoe
,
Carpet
cleaning in
East Bergholt,
Carpet cleaning in
West Bergholt,
Carpet cleaning in
Alresford,
Carpet cleaning in
Elsmstead Market,
Carpet cleaning in
East Mersea,
Carpet cleaning in
West Mersea,
Carpet cleaning in
Layer de a Hay,
Carpet cleaning in
Fordham,
Carpet cleaning in
Aldham,
Carpet cleaning in
Great Horke
sly,
Carpet cleaning in
Great Bentley,
Carpet cleaning
in
Bures,
Carpet cleaning in
Halstead,
Carpet cleaning in
Sudbury,
Carpet cleaning in
Carpet cleaning in
Rowhedge,
Carpet cleaning in
Manningtree,
Carpet cleaning in
Tendring,
Carpet cleaning in
Tiptree,
Carpet cleaning in
Frinton-on-Sea.
Carpet
cleaning in
Walto
n on the Naze
.