Steam cleaning:

What is steam cleaning? Steam cleaning is an excellent, environmentally friendly, safe and proven way of deep cleaning and ridding your home of grease, scum, germs and mites from deep within your carpets.

Do it yourself steam cleaning works wanders in and around the home: Deep cleaning of kitchens, bathrooms, beds and bedrooms and soft furnishings. Please visit our machine hire page.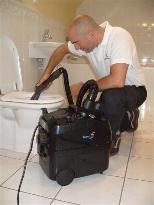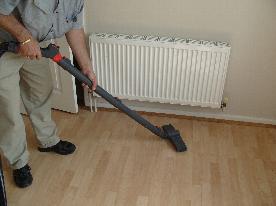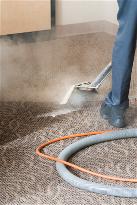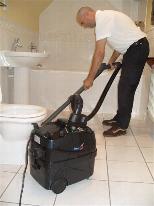 "Steam cleaning" is not the same as shampooing or hot water extraction carpet cleaning.

We Do Not recommend DIY "steam cleaning" for general carpet cleaning. For carpet cleaning click here.

Steam cleaning of carpets and upholstery can only be provided using "steam cleaning machines" which produce "steam" ie water vapour over boiling point and would be of benefit in sanitising the carpets in circumstances such as deep cleaning a child's nursery or helping with allergy's.
Our steam cleaners produce a constant stream of steam and can be used along with a range of chemicals to boost the cleaning power and sanitise contaminated surfaces.

In physical chemistry steam refers to vaporized water. Steam is a pure, completely invisible gas. In common speech, steam most often refers to the white mist that condenses above boiling water. In the spout of a steaming kettle, the spot where there is no condensed water vapour, where there appears to be nothing there, is steam.
Colchester 01206 521312 to arrange for a FREE QUOTATION or for machine hire click HERE.

True steam cleaning in Colchester by Colchester Carpet Cleaning.

All orders are subject to our terms and conditions.
Colchester Carpet Cleaning. The Colchester carpet cleaners.